testingWP_Post Object ( [ID] => 5635 [post_author] => 1 [post_date] => 2018-10-10 17:29:46 [post_date_gmt] => 2018-10-10 16:29:46 [post_content] => [post_title] => CURRENT TRANSFORMERS [post_excerpt] => [post_status] => publish [comment_status] => closed [ping_status] => closed [post_password] => [post_name] => submetering-current-transformers [to_ping] => [pinged] => [post_modified] => 2018-11-02 16:33:27 [post_modified_gmt] => 2018-11-02 16:33:27 [post_content_filtered] => [post_parent] => 0 [guid] => https://mercury.realhosting.co.uk/~elcompuk/newsite/?post_type=slider&p=5635 [menu_order] => 0 [post_type] => slider [post_mime_type] => [comment_count] => 0 [filter] => raw )
WP_Post Object ( [ID] => 5636 [post_author] => 1 [post_date] => 2018-10-10 17:30:57 [post_date_gmt] => 2018-10-10 16:30:57 [post_content] => [post_title] => ELECTRICITY METERS [post_excerpt] => [post_status] => publish [comment_status] => closed [ping_status] => closed [post_password] => [post_name] => submetering-electricity-meters [to_ping] => [pinged] => [post_modified] => 2018-11-02 16:33:39 [post_modified_gmt] => 2018-11-02 16:33:39 [post_content_filtered] => [post_parent] => 0 [guid] => https://mercury.realhosting.co.uk/~elcompuk/newsite/?post_type=slider&p=5636 [menu_order] => 0 [post_type] => slider [post_mime_type] => [comment_count] => 0 [filter] => raw )
Professional fully qualified installers – of course…  but there is more to it than that.  The first step in delivering a cost-effective system that is fit-for-purpose is the right design, and our sales engineers work closely with clients to ensure this is provided.  Meter specifications, networking options, integration of existing meters, data requirements and much more are all worked out.  We don't do 'one size fits all' because it doesn't!
We also know that installing a metering system as unobtrusively as possible in a busy working environment is not easy, but we're proud of the plaudits our installers receive for doing just that.  We're not sure if they can make an omelette without breaking an egg, but they're close!
Installation is just part of the process, and is followed by a rigorous commissioning procedure to ensure the system is fully working and calibrated before software and/or data forwarding configuration can be carried out. Delivery is completed with a training program structured around the various users of the system
Automatic Sub-Metering
We supply meters to cover all utilities including electricity, gas, water, oil, heat and effluent and steam. Our own range of smart kWh meters and smart electricity meters have been carefully designed to provide optimum performance and maximum ease of installation in sub-metering applications.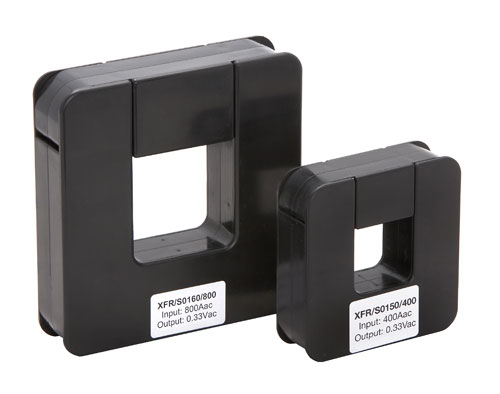 Current transformers
Current transformers are available from stock in a wide choice of styles and ratings. All are high quality metering standard items of class 1 accuracy unless otherwise stated.
Ring type CTs are the lowest cost option, but are often impractical in retrofit applications. Split types offer significantly greater flexibility in this respect.
Voltage output split CTs are a new development, and provide additional advantages in terms of reduced size and weight, and longer cable runs for new meter connections. This type can only be used with a compatible meter type however.
CURRENT TRANSFORMERS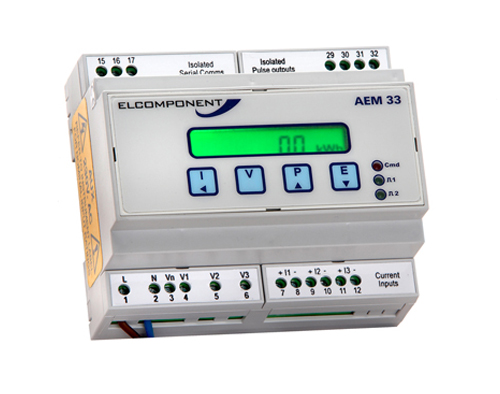 Elcomponent Electricity Meters
Our multi-function digital meters are designed specifically for sub-metering applications...
Low cost
Fast install
Compact dimensions
Super-compact Current Transformers
On-board comms as standard (no additional modules)
Ultra-high accuracy
Suitable for all electrical systems including HV
Our latest meters are all available with the revolutionary super compact 'voltage type' current transformers which makes installation easy, even in tight spaces.
'We can install where others can't!'
We also have the unique '3 in 1' single phase meter which reduces the cost of multiple single phase meters by more than 50%!
ELCOMPONENT ELECTRICITY METERS
Sign-up to our email newsletter here and get the latest news direct to your inbox:
SIGN UP