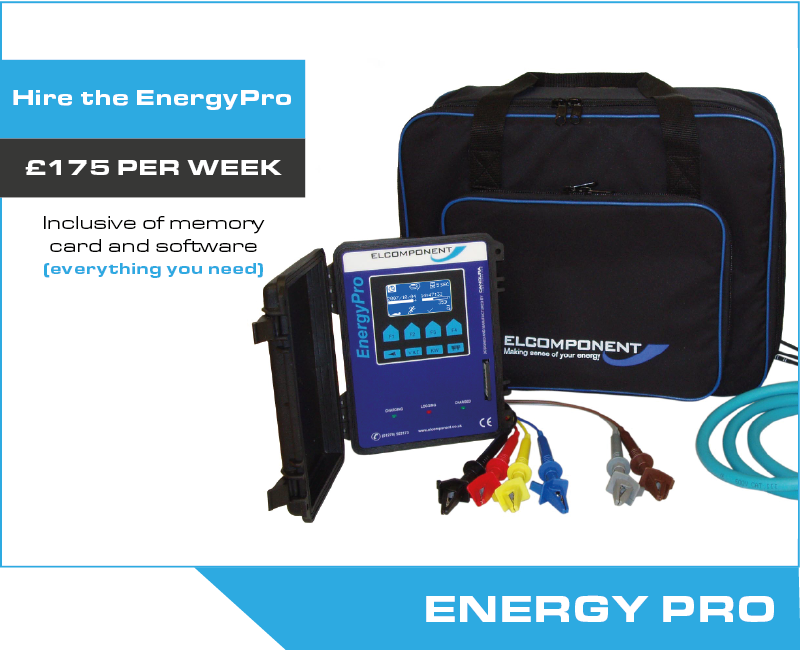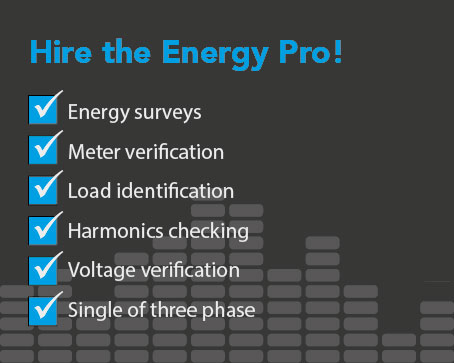 EnergyPro EP600i
Croc-clip voltage connection cables 
(all European wiring colours included)
Flex CTs (x3)
PowerView software disk
1GB Memory card
USB Card reader
User Manual
Hire the EnergyPro for all the applications listed here. This unit stores to a plug-in memory card and ships with a huge 1GB card so you will never be short of storage space, and to make certain that you can always get to your data, we include a card reader in the hire kit as well. Best of all, our PowerView software makes it easy to understand your data and create meaningful reports quickly and effectively.
The EnergyPro is a full 6 channel logger (3 X current, 3 X voltage) although it is suitable for single phase supplies as well. Voltage connection is via high quality fully shrouded and fused croc clips and current sensing is via our superb flex CTs. It will handle any voltage up to 600VAC (phase-to-phase) and current levels from as low as 1 amp, all the way up to 2500 amps.
Instrument setup is via an easy to use front panel interface, and data are downloaded simply by plugging the card into the card reader and connecting to a PC or laptop via USB. We supply a copy of PowerView software on disk, but you can download it from here as well.